Dr Greg Moloney Awards & Prizes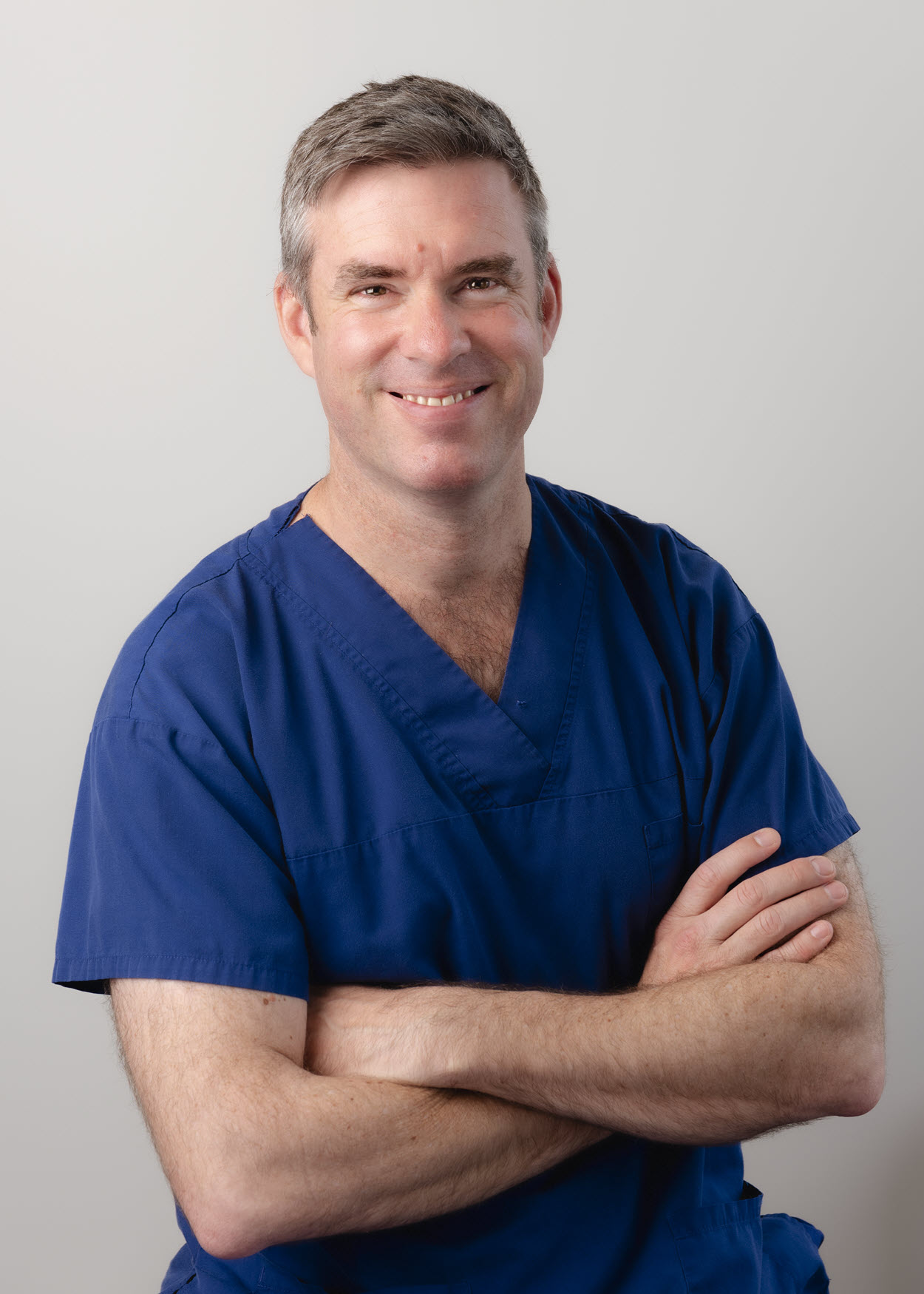 2018 Troutman Cornea Prize- annual award from World Cornea Society for best publication in society journal Cornea by an author 40 years or under in previous calendar year
2016 American Society of Cataract and Refractive Surgery (ASCRS) film festival : First prize cornea refractive section: "Keratoconus escaping the grey zone"
2015 American Society of Cataract and Refractive Surgery (ASCRS) film festival : First prize cornea refractive section and "best of the best": "Descemetorhexis without transplantation for Fuchs' corneal dystrophy"
2015 ASCRS meeting: Best electronic poster- keratorefractive: "Outcome of topography guided PRK with CXL for ectasia after LASIK"
2014 European Society of Cataract and Refractive Surgery (ESCRS) film festival : Runner up, young ophthalmologist category
2014 ASCRS film festival : First prize, corneal/ refractive section: "Modification of Miyake-Apple posterior viewing camera to aid understanding of big bubble formation during deep anterior lamellar keratoplasty"
2014 Australian Corneal Society Meeting film festival : First prize: "Modification of Miyake-Apple posterior viewing camera to aid understanding of big bubble formation during deep anterior lamellar keratoplasty"
2012 Canadian Ophthalmic Society Ron Jans Award : Canadian national award given annually for best corneal research project: "Enzyme assisted Deep Anterior Lamellar Keratoplasty"
2011 University of British Columbia Research Day award : Best post doctorate or fellow presentation: "Enzyme Assisted Deep Anterior Lamellar Keratoplasty"
Eslami M, Benito-Pascual B, Goolam S, Trinh T, Moloney G. Case Report: Use of Amniotic Membrane for Tectonic Repair of Peripheral Ulcerative Keratitis With Corneal Perforation. Front Med (Lausanne). 2022 Apr 27;9:836873.
Spiteri N, Hirnschall N, van Bysterveldt K, Hou AL, Moloney G, Ball M, Vincent AL. Impact of TCF4 Repeat Number on Resolution of Corneal Edema after Descemet's Stripping Only in Fuchs Dystrophy: A Pilot Study. Vision (Basel). 2021 Oct 9;5(4):47.
Arsiwalla, Tasneem MBBS (Hons), DNB (Ophthalmology), FICO; Trinh, Tanya MBBS, FRANZCO; Goolam, Saadiah BSC MBBS, FC Ophth (SA), MMed (Ophth); Benito-Pascual, Blanca MD; Devasahayam, Raj N. BApp Sci; Moloney, Gregory MBBS (Hons), BSc (Med), MMed, FRANZCO, FRCSC; Medium-Term Failure of Descemet's Stripping Only and Fuchs' Dystrophy With Pancorneal Guttae, Cornea: October 21, 2021
Artaechevarria Artieda J, Wells M, Devasahayam RN, Moloney G. 5-Year Outcomes of Descemet Stripping Only in Fuchs Dystrophy. Cornea. 2020 Jan 27
Rao ACA, Toalster N, Moloney G, Webber S. Temporo-Parietal Flap Incorporated Into a Modified Osteo-Odonto Keratoprostheses Protocol for Longevity of the Dental Lamina. Ophthalmic Plast Reconstr Surg. 2019 Nov 22
Garcerant D, Hirnschall N, Toalster N, Zhu M, Wen L, Moloney G. Descemet's stripping without endothelial keratoplasty. Curr Opin Ophthalmol. 2019 Jul;30(4):275-285
Boo G, Whittaker CJG, Caruso KA, Moloney G, Hall E, Devasahayam R, Thomasy S, Smith JS. Early postoperative results of Descemet's stripping endothelial keratoplasty in six dogs with corneal endothelial dystrophy. Vet Ophthalmol. 2019 Mar 21.
Moloney G, Iovieno A, Colby KA. Reply. Cornea. 2018 Apr;37(4):e21-e22.
Moloney G, Petsoglou C, Zhu M, Wen L. Reply. Cornea. 2017 Dec;36(12):e40-e41.
Moloney G, Petsoglou C, Ball M, Kerdraon Y, Höllhumer R, Spiteri N, Beheregaray S, Hampson J, D'Souza M, Devasahayam RN. Descemetorhexis Without Grafting for Fuchs Endothelial Dystrophy-Supplementation With Topical Ripasudil. Cornea. 2017 Jun;36(6):642-64
KarolienTermote, Steven Schendel, Gregory Moloney, Simon P.Holland, Alex P.Lange. Focal limbal stem cell deficiency associated with soft contact lens wear. Can J Ophthal. Volume 52, Issue 6, December 2017, Pages 552-558
Höllhumer R, Moloney G, Jacob K. Corneal edema with a systemic epidermal growth factor receptor inhibitor. Can J Ophthalmol. 2017 Jun;52(3):e96-e97. doi: 10.1016/j.jcjo.2016.11.018. Epub 2017 Jan 9
Lyons CJ, AlQahtani E, Tsang H, Moloney GT, Gardiner J. Painful Acute Corneal Ulceration and Anterior Stromal Keratitis in an Adolescent With Reactive Arthritis. J Pediatr Ophthalmol Strabismus. 2016 Dec 8;53:e61-e63.
Moloney G. Chan UT, Hamilton A, Zahidin AM, Grigg JR, Devashayam RN. Descemetorhexis for Fuchs' Dystrophy. Can J Ophthalmol. 2015 Feb;50(1):68-72
Hall RB, Yeung, SN, Yenson, PR, Moloney, G. A series of 4 cases of crystalline keratopathy secondary to dysproteinemia- Immunotactoid keratopathy. Canadian Journal of Ophthalmology, Aug 2014, vol 49(4):388-91.
Moloney G, Tan J, Yeung S, White VA, McCarthy JM, Holland S. Modified Miyake-Apple camera: Illustration of Deep Anterior Lamellar Keratoplasty Pearls Learned from Simultaneous Anterior and Posterior Corneal Imaging. Cornea. 2014 Jul;33(7):733-7
Tan J, Meadows H, Gupta A, Yeung S, Moloney G. Modified Miyake–Apple Camera System for simultaneous anterior and posterior imaging of wet lab-based corneal surgery. Cornea. 2014 Mar;33(3):326-30
Tan J, Holland S, Dubord P, Moloney G, McCarthy JM, Yeung S. Evolving Indications for and trends in keratoplasty in British Columbia, Canada from 2002 to 2011: a 10-year review. Cornea. 2014 Mar;33(3):252-6
Moloney G. Lehman A. Shojania K, Ross M, McCarthy M. Corneal findings in Parry Romberg syndrome. Can J Ophthalmol. 2014 Feb;49(1):e2-5
Wong P, Fung A, Gerrie A, Moloney G, Maberley D, Rossman D. White V. Collins D. Coupland R. Chen L. IgG4-Related Disease with Hypergammaglobulinemic Hyperviscosity and Retinopathy. Eur J Haematol. 2013 Mar;90(3):250-6
Lin D. Holland S. Tan J. Moloney G. Clinical Results of Topography-based Customized Ablations in Highly Aberrated Eyes and Keratoconus/Ectasia With Cross-linking. J Refract Surg. 2012 Nov;28(11 Suppl):S841-8.
Lange AP, Moloney G, Arino M, Ng A, McCarthy JM, White VA, Holland SP Enzyme-assisted deep anterior lamellar keratoplasty-a new method of lamellar dissection-a wetlab-based pilot study. Cornea. 2013 Jan;32(1):98-103
Lange A., Moloney G., Sheldon C., Sasaki S., Holland S. Bilateral Corneal Ulceration Caused by Vitamin A Deficiency in Eosinophilic Gastroenteropathy. Case Rep Ophthalmol 2011;2:302-306
Moloney G. Dolman P. Eyelid deformities from pyodermatitis pyostomatitis vegetans. Clin Experiment Ophthalmol. 2011 Apr 18
Curtin J, Moloney G., Grigg J, Sharota D. Clinical Characterization and proposed mechanism of juvenile glaucoma— a patient with a chromosome 4p deletion, Wolf-Hirschhorn Syndrome. Ophthalmic Genet. 2010 Sep;31(3):135-8
Clark GC, Moloney G, Sutton G. Ophthalmic presentation of Wegener's granulomatosis on a background of polymyalgia rheumatica. Clin Experiment Ophthalmol. 2010 Jan;38(1):65-7
Goldberg I, Moloney G. McCluskey P. Topical ophthalmic medications: what potential for systemic side effects and interaction with other medications? Medical Journal of Australia, 2008; 189 (7): 356-357
Moloney G, McCluskey P. Classifying and managing allergic conjunctivitis. Medicine Today, 2007 Nov, (8)11
Fox G, Thompson J, Bourke V, Moloney G. Medical students, medical schools and international health. Medical Journal of Australia, 2007 Nov 5;187(9):536-9
Liang SW, Moloney G, O'Donnell B, Fernando G. Orbital cellulites as a postoperative complication of sub-tenon anesthesia in cataract surgery. Clinical and Experimental Ophthalmology, 34(9); 897-9
Moloney G, Branley M, Kotsiou G, Rhodes D. Syphillis presenting as scleritis in an HIV+ male undergoing immune reconstitution. Clinical and Experimental Ophthalmology. 32(5); p526-528; 2004
Moloney G, Brewer J, O'Donnell B. Ancient schwannoma of the orbit. Clinical and Experimental Ophthalmology. 32(6); p637; 2004
Iliopolous J, Manganas C, Moloney G, Gilles RM, Newman D, Walsh WR. Mechanical properties of sheep aorta, Heart Lung and Circulation, 10(3); p35-53.
Dr Greg Moloney, Ophthalmologist, Vancouver BC
SmartSurface Laser Expert Internationally renowned surgeon and innovator in eye surgery.